Solutan® Roof Waterproofing System


Solutan PU Waterproofing system, elastomeric membrane is a very high solid content, liquid applied, polyurethane, non tar extended waterproofing system. Curing is achieved by a reaching with atmospheric moisture culminating in highly elastic yet extremely tough membrane.



Application:

Roofing felts
Slate
Asbestos
Brick
Sprayed-in-place PU foam
Asphalt
Tiles
Concrete
Wood
Cementitious screeds
--------------------------------------------------------------------------------------------------------------------------------------------------------------
1940 - Dach E (Roof Emulsion)

Thick-liquid, solvent-free, elastic coating.
Range of use:
For the maintenance of old roof surfaces made of bituminous materials. A primer as well as surface protection against UV-rays must also be used.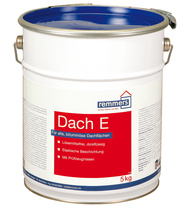 2500 - Dach-Primer(Roof Primer)

Solvent-based primer for Roof Acrylic. For roof slope group II.
Range of use:
Primer for Roof Acrylic.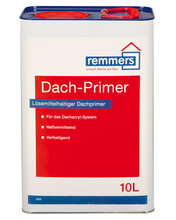 2502 - Dachacryl(Roof Acrylic)
Dispersion on an acrylic base. Environment-friendly.
Range of use:
Flat roof coating for sloped roofs not in use made of concrete, light-weight concrete, fibrated cement, steel, aluminium, copper, zinc and bituminous substrates. The substrate must always be primed with Roof Primer first.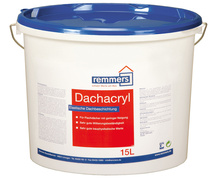 2507 - Dachspachtel L (Roof Filler L)
Coating in a paste form on a bitumen-plastic combination base. Solvent-based.
Range of use:
For repairing holes, cracks and broken out areas, for waterproofing roof installations, chimney connections and pipes passing through the roof.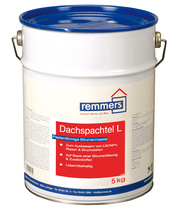 2521 - Voranstrich L(Subcoat L)
Thin-liquid on a bitumen base. Solvent-based.
Range of use:
Primer for bituminous roof coatings. Used for priming on concrete, masonry work, foundations, iron, sheet metal, bitumen roof sheets. Pools must be strictly avoided.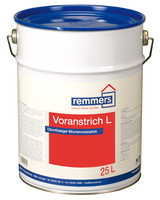 2540 - Dachfarbe E (Dressing Paint E)
Coating on a synthetic resin dispersion base.
Range of use:
Suitable for all sloped roofs, also for fibrated cement profiles.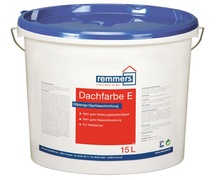 2540 schwarz
2541 schiefergrau
2543 ziegelrot
2544 silber
2550 - PUR Primer(PU Primer)
Solvent based primer for PU Roof Waterproofing. Low-solvent.
Range of use:
Primer used as a bonding layer on bituminous or cementitious substrates not sensitive to solvents. Pools must be strictly avoided.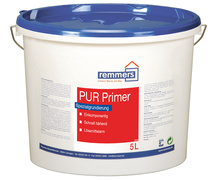 2551 - PUR Flex Coating (PU Roof Waterproofing) grau 회색
Low-solvent coating compound on a polyurethane prepolymer base.
Range of use:
Used for restoring bituminous flat and PU-foam roofs and substrates not sensitive to solvents. The substrate must be primed first with PU Primer.
2556 silber-은색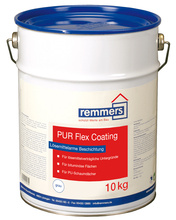 4310 - Armierungsvlies (Reinforcement Fabric)
Permanently elastic, rot-proof, non-woven polyester fibre for the reinforcement of crack-bridging coatings.

Range of use:
Backing for PU Roof Waterproofing. Particularly for areas with heavy loads such as connections, inlets, expansion joints and cracks.


9002 - PU Aluminium
(Solutan PU Aluminium)
1 component solvent based elastomeric polyurethane high solids coating. It contains aluminium, has excellent UV resistance, is moisture curing and can be applied by brush, roller or airless spray. Aluminium in colour.
9003 - PU Primer
(Solutan PU Primer)
1 component, solvend based, polyurethane primer. It is highly adhesive and is applied prior to PU Black and PU Aluminium.