Funcosil® Historic Lasur

Semi-scumbling paint on a natural ingredient base.
The Funcosil Historical Scumble has been developed by Remmers to preserve historical buildings like the Cologne Cathedral. It is based on silicone resin copolymer and high quality mineral extender and pigments. The main property is the original appearance of the substrate (texture and colour) can be retained after painting. This avoids so called "painted façade looks dead".


Application:
For restoration of Shanghai plaster, natural stone, cement stone. Also for upgrading of stone textures coating, designed coating, artificial stone façade. Both interior and exterior. To match the colour, small mock-up areas shall be set up.

Application rate:
Intermediate coat: approx. 0.15 l/m²
Finishing coat: approx. 0.10 l/m²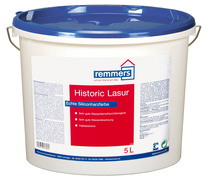 <Article No. 6476>