KSE 300

Solvent-free stone strengthener on a silicic acid ethyl ester base. Gel deposit rate approx. 30%


Funcosil Stone Strengtheners KSE300 mainly consist of reactive silicic acid ethyl ester compounds. These materials are designed to strengthen and consolidate weathered natural stone as well as terracotta, brick, stucco, frescos and loam.

Application:
Funcosil stone Strengthener KSE 300 is suitable for strengthening fine to coarse porous, absorbent and mineral building material.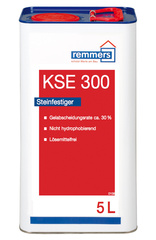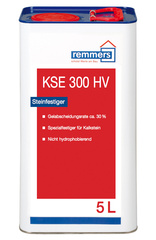 <Article No. 0720> <Article No. 0654>


KSE 300HV
Solvent-free stone strengthener on a silicic acid ester base with adhesion promoters (HV). Gel deposit
rate: 30%. Especially for limestone.